Analyze the squad
Our coach solution includes exclusive access to the online cloud-based PLAYERTEK TEAM software, as a coach, you can not only analyze every player in detail but review the team as a whole, as well as gain a detailed insight into a full season.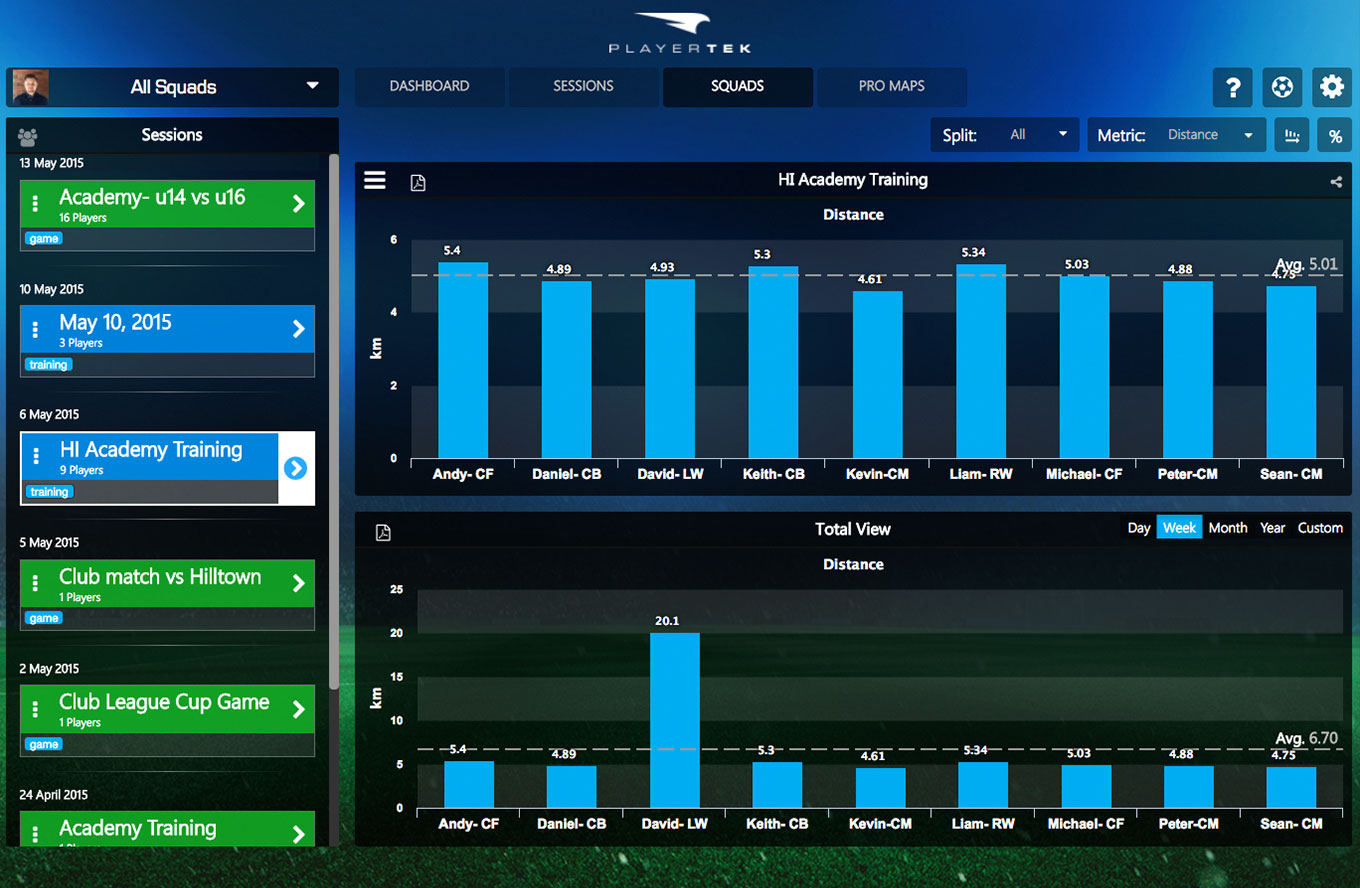 Compare & improve
The head-to-head comparison tool gives you insights into who's working the hardest, and who's improving the most.
More than just distance
To fully paint the picture of how much and how hard your players have worked, you need to measure all aspects of the game, therefore PLAYERTEK TEAM measures: Distance, Sprint Distance, Top Speed, Player Load, Distance Per Min, Impacts, Work Ratio, Energy, Power Score.
GET A QUOTE